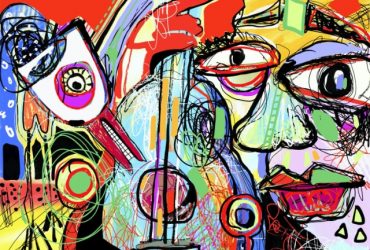 Modernism may be a term you are not familiar with.  Put simply, it's an artistic and cultural movement at the turn of the 20th Century that broke from classical stylings with a tendency to abstraction, innovation, and a futuristic aesthetic. 
Modern means a departure from traditional styles. The modernist age was based on a belief in progress and moving forward with new ideas and discoveries. Bring on the maverick, the atypical, the unheard of, and uncommon.  "Make It New!" as poet Ezra Pound said so eloquently. 
Tradition, after the horrors of two World Wars, didn't seem as important anymore.  This social progressive trend in America was widespread including movements in philosophy & art with all societal boundaries being challenged, as well.
However, we'll narrow our focus in this post to the unprecedented designs during this era that changed our lives forever.
Including (but not limited to):
Why is Modernism important?
 How to use Modernism to enhance and enrich your life
If you're new to Modernism –

8 suggestions on how to understand & use it. Also, rich history and the designers who created classic innovative styles.
What is Modernism (and Why Does It Matter?)
When you stop and take stock of the exceptional design of objects and style around you, it's possible they've got roots in American Modernism.  In the 20th Century, novel thinking wove remarkable products into the social fabric of America. Such as:
furniture

architecture

art ( modern and graphic )

literature

interior design

home décor

textiles

fashion

music

automobiles
Important, because the transformation of these products /designs reflected a departure from traditional molds. The efforts of such designers as Ray & Charles Eames, George Nelson, etc. created unmatchable designs that could not be bettered.  That why the blueprints for these objects are still around and you still see them today!
In this era, the rigors of daily life became outdated.  New environments were needed for our emerging industrial world. At the dawn of the 20th Century, there was a new movement on the horizon.
** It is important to note that this movement evolved from a rejection of The Enlightenment period